Well done, Wesleyan!
WMSBSCP would like to congratulate our SPM 2022 students for their excellent achievements!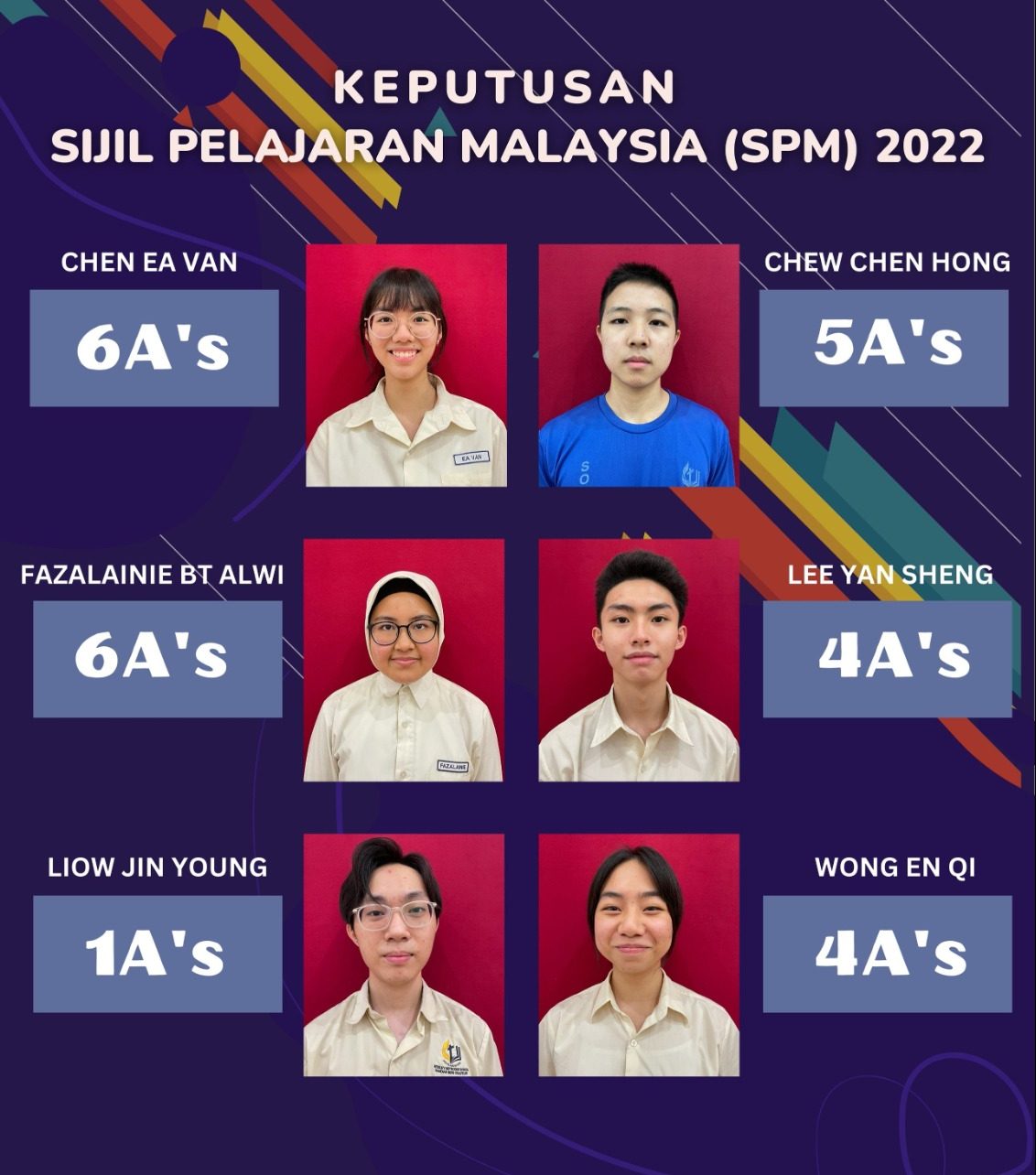 Congratulations to the first batch of SPM candidates from Secondary 5 (2022) on their exceptional achievements!
Passing all subjects for the Sijil Pelajaran Malaysia (SPM) is a significant accomplishment and a testament to your hard work, dedication, and academic abilities.
Completing the SPM successfully opens up a world of opportunities for you as you move forward in your educational and professional journey. It is a stepping stone towards pursuing higher education or entering the workforce with a solid educational foundation.
Your outstanding achievements reflect your academic prowess and your resilience, discipline, and commitment to your studies. You have demonstrated the ability to manage your time effectively, overcome challenges, and strive for excellence.
This accomplishment is a cause for celebration for the students and the teachers, the parents, and the school community as a whole. It showcases the collective effort put in by all those who supported and guided the students throughout their academic journey.
As you move forward, remember to continue to set your goals, pursue your passions, and embrace new opportunities. Your achievements in the SPM serve as a strong foundation for your future endeavors.
Once again, congratulations to the Secondary 5 (2022) batch on their outstanding performance in the SPM. Best wishes for your future endeavors, and may you continue to achieve great in all your undertakings!
Find out more in the link below:-